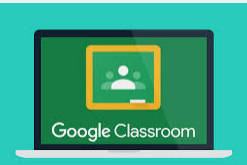 Join Google Classroom
Webmaster
Sunday, March 22, 2020
Dear Parents and Guardians,
To continue the learning process for students at JTPS, all students should join Google Classroom to participate in daily lessons from their teacher. Each teacher has a Google Classroom platform that your student must join.
Please follow the steps below.
Find the name of your child's teacher on the bottom of this page.
Highlight and copy the code after the teacher's name.

Click on the Google Classroom icon below to begin login.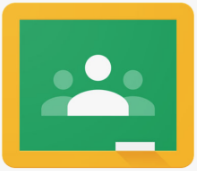 Enter the email address your child will use to access the Classroom.
Join the Classroom by pasting the code. Look for the + on the top right hand corner of screen.
IF YOU CAN NOT FIND THE NAME OF THE TEACHER YOU ARE LOOKING FOR PLEASE CHECK BACK LATER. THANK YOU.
Kindergarten
Code
First
Grade
Code
Second
Grade
Code
Baker
fzdbtu4
Coppola
t2phr4m
Collier
562xbv4
Cincogrono
fceef7r
Caprari
3rhmh20
Dickinson
zoeogbo
Cutrali
rgt26fr
Conroy
glsmyuy
Longo
qakrb2c
DeSantis
hgn233i
Daley
42wjoxg
Maura
ppfmbqj
Devino
iezintn
Lafferty
bm4xlac
Metcalfe
b63ya6e
Kaczmarczyk
wlrhcjj
Nolan
qjbopsl
Milo
hf7zchc

Kulmann
3ksjdx6
Mancl
zsupmwt
Ramsey
b76sqyi
Quadrato
eqvbxyc

Mineo
yqconzp
Schell
smm2h6t
Stentiford
2x5o7w6
White
oq74km5
Schweyer
bucn3gz
Stevens
a6nq5md
Warycha
3fyeiqi
PreSchool
Code
Special
Teachers
Grade
Code
Pietro
w5pavbt
Elwell
Art
kdg.
jbokbey
Lanese
fhdeq20
first
g5tjpln

LaChapelle
f5ojhkt
second
rbgn4uj
Special Ed.
Teachers
Code
Cheris
Computer
kdg.
ljnjha3
Morris
jqo2hfv
first
qwv7wgn
Lagasse
dqhzi2t.

second
cmicbbo




Gibbons
Library
kdg.
ottl5h4
first
oid36ia
second
dqc2jaq
Michael
Music
kdg.
wgbi6mr
first
34ulcjd
second
44ik3hq

McQueeney
PE


k,1,2
ics3sjw
Updated
03/26/20
4:26 PM